Gallery
Pilsley Basketball Stars!
Last week (w/c 5th February), we had two teams which participated in the basketball competition at Tibshelf. Both teams played brilliantly and the teamwork was phenomenal. Each team communicated well and supported and encouraged each other. It was a tough tournament but our 'A' team were lucky enough to gain three wins. This means our 'A' team is now through to the District Final! Good luck to them and well done to all of the players.
Tag Rugby Stars!
Well done to our tag rugby team who braved the cold and the rain in our cluster tournament at Tibshelf. Despite the awful weather, they played brilliantly in all of their matches and were tournament winners! They played in the district final on Monday and the result was very close. They came 2nd place overall. The entire team played brilliantly together and we are very proud of everyone.
We are so very proud of our pupils that participated in the sports events and were the overall winners for Pilsley Primary School
Bolsover District Sports Awards 2017 - Primary School Team of the Year 2017
Mike Molloy - Author Visit
16th October 2017
Foundation 2 'Colours Day' - October 2017
Year 2/3 at Creswell Crags 2017
Foundation 1 & 2 Superheros (& Mrs Morson!)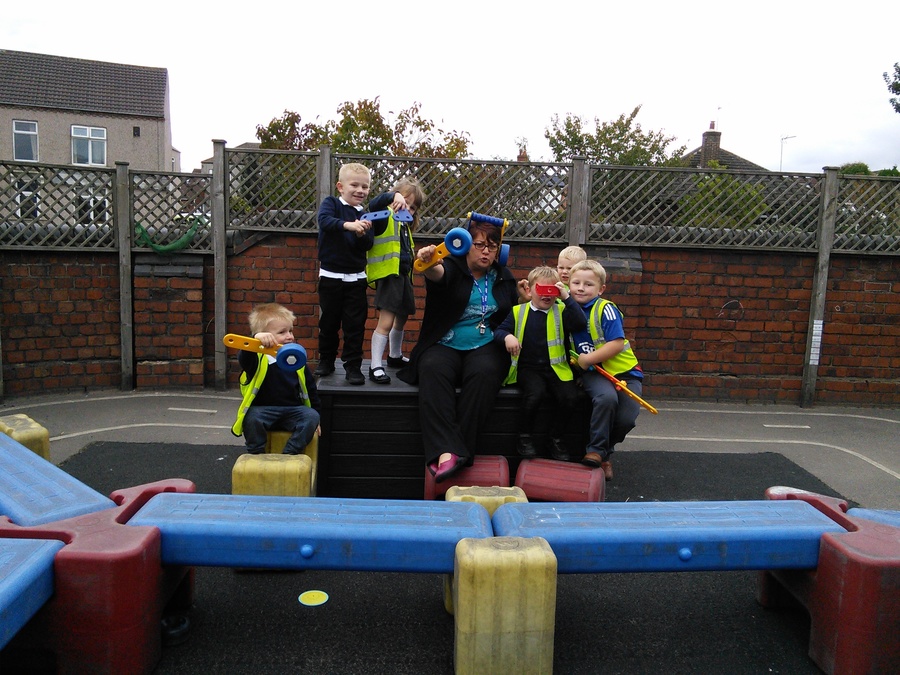 Year 6 - Dukes Barn Residential Visit
Year 6 - Visit to Chesterfield College
Year 6 - Presentation of 5 Pits Partnership of Schools Logo
F1 (Nursery) Stay & Play
Thank you to all the parents for participation in the 'Stay and Play' on the 6th January 2017 for Foundation One. Included in today's session was a particular highlight of Dough Disco. This activity is used to develop fine motor skills and strength needed for writing, co-ordination and listening skills.
Top marks for all parents with their enthusiasm – Thank you.
Children in Need Penny Trail - 18th November 2016
Foundation Unit (Nursery & Reception Classes) Colours Day - Thursday 3rd November 2016
Lots of fun had by all the children and parents that attended.
Year 6 Dance Performance
The Year 6 children presented a dance version of The Tempest by Shakespeare.
Galleries of Justice School Trip - 17th October 2016
The children had a fantastic day out finding out about crime and punishment throughout the ages.
25th May 2016 - Co-op Cup Football Tournament
Pilsley Primary School Boys Team - Fantastic Result as Runners Up! Well done for all your hard work!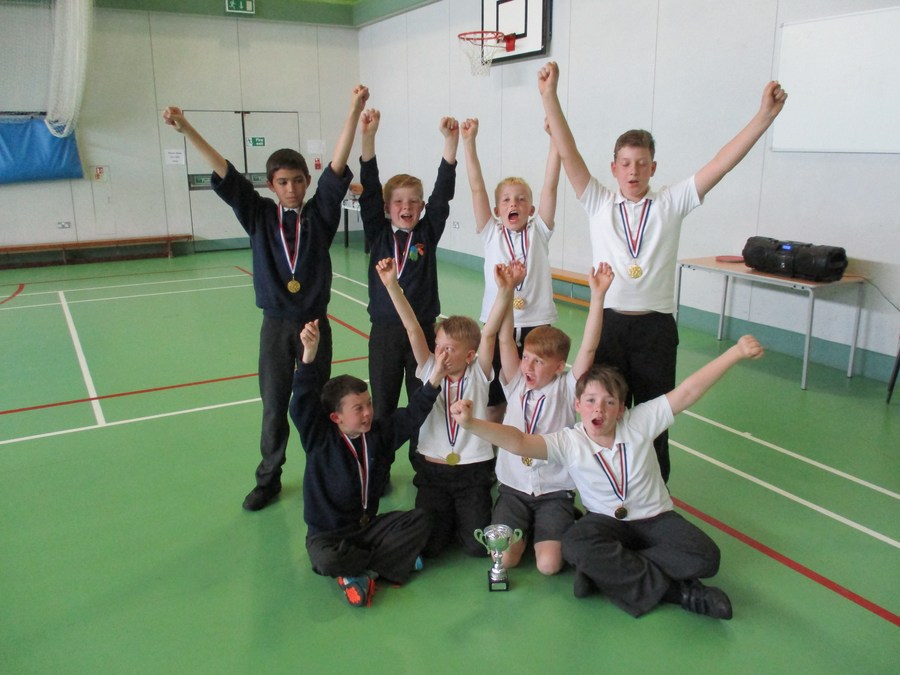 May 2016 - Rocket Seeds Experiment Complete
We have completed the final day of our Rocket Science experiment - we had to record the percentages of seedlings alive in each tray. Our results indicate that 90% of the blue seeds are growing well, but only 72% of the red seeds are still alive. Does this indicate that the red seeds were in Space? Or could it be that seeds, which have been in Space, grow better and hence the blue seeds were in Space?
We are all waiting now to hear from the Royal Horticultural Society who will let us know their results in due course!
RESULTS ARE HERE . . . .
IT WAS THE BLUE PACKETS WHICH HAD BEEN INTO SPACE!
May 2016 - Reception (F2) Hedgehog Hotel
F2 Astronauts working together to create a hedgehog house in the wildlife Garden.
GREAT TEAMWORK!
F1 (Nursery) F2 (Reception) Messy Play
We enjoy our messy play in our foundation unit!!!!
Basketball Champions
A massive CONGRATULATIONS to our school basketball team who came joint first in the school cluster competition. They then went on to compete at the district final and came joint first again but became runners up when it went to number of baskets scored. Nevertheless, it was still an incredible effort by a team of energetic and determined youngsters!
Well done!
World Book Day

3rd March 2016

The school participated in World Book Day where pupils dressed up as their favourite book character and brought a book into school to read - it was really lovely to see everyone dressed up.
Table Tennis Champions
Congratulations to our girls table tennis team who were the champions of the Bolsover District tournament!
They will now represent the Bolsover district in the Derbyshire finals!
Good luck!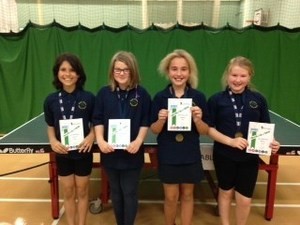 Hockey Team
Our Quicksticks hockey team.
The children played amazingly despite the cold weather and the misty conditions!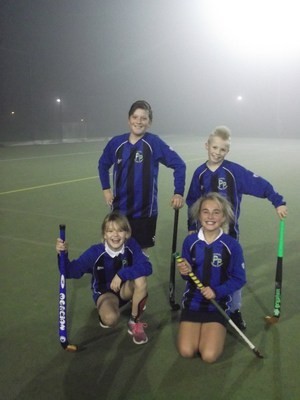 Girls Football Team
Well done to our girls football team who took part in the cluster football tournament;
they played brilliantly.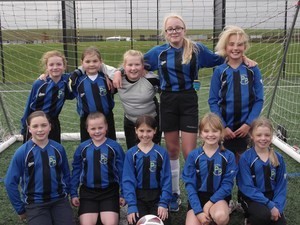 November 2015
What a superstar!

Here is a photo of one of our children in year 6, who created a Viking Longboat out of balsa wood, paint, paper and even cocktail sticks.

He designed and created the masterpiece, working independently and is very proud of his creation.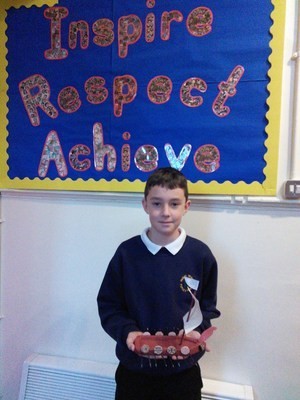 September 2015 - Y5/6 Bath University School Visit
The children stayed in a YMCA youth hostel and participated in physical activities at the university every day - they were taught by university coaches and participated in activities such as swimming, badminton and athletics.
The children enjoyed racing around the 400m outdoor track and also enjoyed jumping into the sand when learning how to do a long jump and triple jump.
The Australian rugby team were at the university at the same time.
During the visit, the children also visited Longleat Safari Park which everybody thoroughly enjoyed.
Overall, it was a fantastic week, the children's behaviour was incredible but everyone was ready for a 'lie in' on Saturday!
Well done to our Y2 children who took part in the 'fun run' at Morton - they ran brilliantly!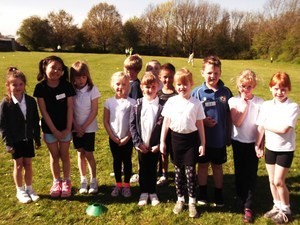 POLICE CRIME & FORENSIC DAY - Friday 25th September 2015
Year 6 were visited by the Police and Forensic experts (CSI – Crime scene investigators) – it was fantastic.
The year 6 children had their fingerprints taken, footprints analysed and they even found fingerprints on jars and identified them. WOW what a day. They talked to the police officers and forensic team about careers in the force, and even dressed up in police uniforms, including the stab vests, hi-vis vest and jackets, plus helmets and hats.
The children were very excited about the equipment that they got to use such as truncheons, handcuffs, batons etc. they also had the opportunity to compare this equipment with that used by the Victorian police.
To end the day we asked the children if any of them would like a career within the Police Force or Forensics, and almost every child agreed that they would love to work within this area.
We want to say a big thank you to the Police ladies that came and to the Forensic team - it was super.
East Midlands Ambulance Service
Defibrillator Training
16th September 2015