Metacognition
Metacognition is our awareness, monitoring and control of our cognitive (thinking) processes.
Being able to structure how we approach our learning enables that learning to be more efficient. Planning how we tackle a task, how we learn best and build on prior learning enables us to know more, remember more, and be able to do more.
Our teachers have been trained to not only deliver the curriculum in such a way as to structure and layer learning but also to empower pupils to approach progressively more complex tasks applying techniques and approaches they have been taught to use. They are then supported to generalise these approaches to other areas of the curriculum. In this way they 'learn how to learn' rather than waiting for learning to be done 'to them'.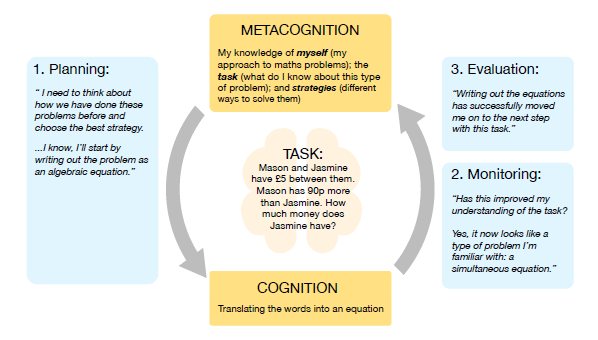 Pilsley Primary school has used the Education Endowment Funds (EEF) Metacognition and Self Regulation Guidance Document to support the training of our teaching teams.