Admissions Process
Pilsley Primary School - Admissions Process
Our pupil admission number is 30 per year group (our PAN) which is the maximum number of children who can start school in Foundation 2 (Reception) on a yearly basis.
If you are considering Pilsley Primary School for your child please feel free to contact the school office to arrange a look around or if you have any queries.
Admission into the school for pupils from Foundation 2 (reception) through to Year 6 is administered through Derbyshire County Council. Please click on the link below for information on how to apply:
Apply for a school place - Derbyshire County Council
Applications are done online (see the link above) or you can also apply by phone by calling Call Derbyshire on 01629 533190. The contact centre is open between 8am and 6pm, Monday to Friday, and Saturdays 9:30am to 4pm.
If for some reason you're unable to make an application either online or through Call Derbyshire, please email admissions.transport@derbyshire.gov.uk
Derbyshire County Council: 01629 580000.
Nursery Admissions
If you would like to register your child with our school nursery, please complete the attached form HERE .
30 Hour Free Childcare - GOV.UK (To find out if you are entitled to 30 hours free childcare, please click HERE.)
Please do not hesitate to contact the school direct on 01773 872378 with any nursery enquiries.
Please feel free to view our Welcome to Nursery Presentation by clicking HERE.
Please note that the links in the actual screenshot photo below do not work. Instead, please use the links above.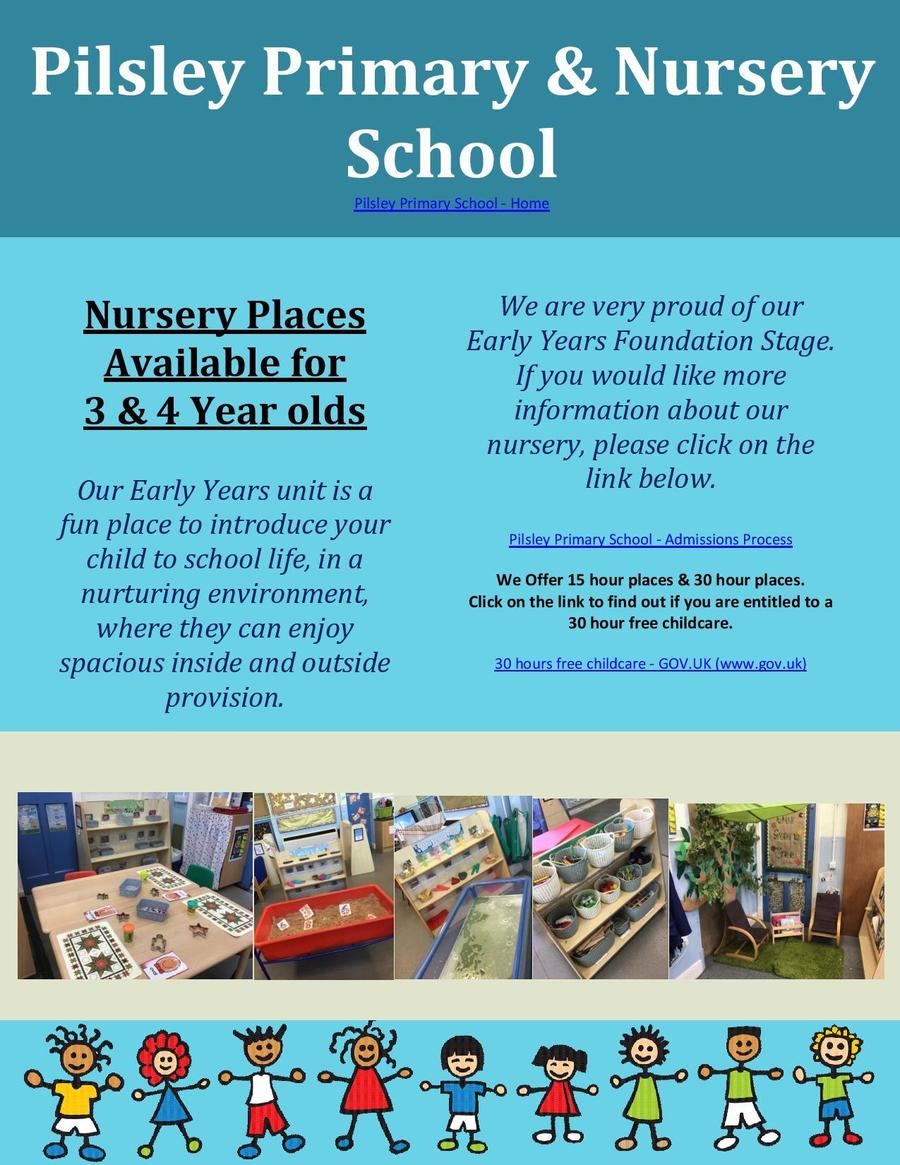 Station Road, Chesterfield, Derbyshire, S45 8EU
01773 872378
info@pilsley-pri.derbyshire.sch.uk